Seder Meal- Maundy Thursday -Last Supper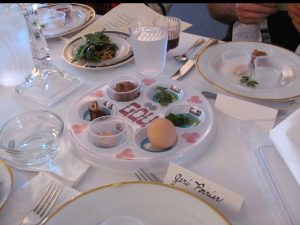 Join us for the celebration of the Seder Meal….
Traditional Last Supper of Our  Lord.      Thursday April 14, 5:00 pm.
Please sign up ASAP in the fellowship hall to attend this wonderful event. Reservations required so the proper amount of food can be cooked ..
After the meal we will go into church for Holy Communion.
More details to come.