Easter Sunday Services April 9, 2023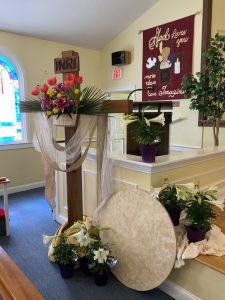 Christ the King Church is pleased to offer two Easter Sunday Services on Sunday, April 9, 2023 at 9AM (Traditional) and 10:30AM (Contemporary).
Easter marks the celebration of the resurrection of Jesus Christ from the dead, three days after his crucifixion. The resurrection is considered to be the ultimate proof of Jesus' divinity and the cornerstone of the Christian faith. Through his death and resurrection, Jesus conquered sin and death, and provided a path for believers to have eternal life. The celebration of Easter is therefore a time of great joy, hope and renewal.
The season of Eastertide lasts 50 days until the Day of Pentecost on May 28, 2023.