Ladies Christmas brunch 2021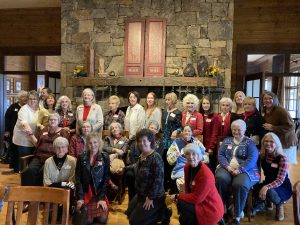 Here is our group picture that a very sweet diner took for us.  She got us all lined up so we would all fit in the picture.
About 30 ladies had a great time catching up with each other and chatting at Brasstown Valley Resort.   So nice to get together in a relaxing atmosphere that is decorated for Christmas.  We played a Christmas Carol identification game and talked about future ladies events and a planning meeting to discuss what we would like to do for ladies study, missions, and fun lunches.