Potluck- Q&A- Search Update. -O'Malley's farewell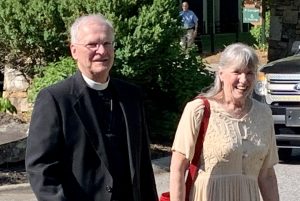 Sunday, June 26, after our second service we will have a potluck brunch. If you are able, please bring a side dish, salad, or dessert to share.
We will have a Q&A and an update on the search  regarding a pastor. This is also the O'Malleys farewell to our Christ the King Church family as they retire and move to be with their kids and grandkids. We pray for a wonderful new adventure for them and many, many blessings!